Upgrade to industrial LED hangar lights: Uncover big savings
Inefficient lighting systems plague most hangars, draining up to three times the energy compared to energy-efficient LED lighting. Embrace the future of illumination and witness substantial savings in both energy costs and maintenance.
The average factory uses:
Additionally, factor in the maintenance expenses that frequently involve renting specialized equipment to access high bay LED lights. Envision reducing these costs significantly and retaining a substantial portion of your overall savings!
Impact of LED hangar lighting solutions for hangar owners
FES has been a trusted partner for commercial real estate owners and property managers ever since we pioneered our Lighting-as-a-Service program. We've successfully assisted numerous partners in adopting cutting-edge LED hangar lighting solutions, leading to substantial savings that directly boost their financial performance.
Hangars that opt for FES' lighting upgrades experience an average of:
51,748 kWh yearly energy savings
$1,604 yearly maintenance savings
$6,507 yearly energy cost savings
$8,111 total yearly savings
$121,658 total savings by partnering with FES
The ripple effect of upgrading to LED aircraft hangar lighting
Upgrade to advanced LED aircraft hangar lighting for advantages beyond enhancing your bottom line. With our cutting-edge LED fixture solutions, you can expect:
Efficiency to illuminate every corner effectively.
A safer working environment for your staff to operate at their best.
Enhanced security measures to safeguard your valuable assets.
Increased productivity to optimize operations.
Lower kilowatt consumption, leading to substantial energy savings.
The cost of upgrading to industrial hangar LED lighting
Discover how FES stands apart from other hangar lighting companies
Our mission revolves around simplifying the transition to LEDs, and guess what?

Our Lighting-as-a-Service presents a no-investment opportunity, delivering an efficient lighting system at zero upfront cost.
What sets us apart is complete ownership – not just of our products but the entire process. From installation to maintenance, FES excels in providing seamless hangar lighting design solutions and fostering long-term relationships with our valued partners.
Embrace the future of aviation illumination with our expert services, offering the best-in-class LED solutions tailored to your hangar's needs.
Effortless energy efficient hangar lighting design upgrade
Simplified process: Lights are directly sent to your hangar, with a local contractor hired and paid for by us for seamless installation.
Worry-free maintenance: For 15 years, we assume full responsibility for optimal lighting conditions and any lighting repair needs, all at no cost to you.
Shared benefits: Enjoy a portion of the total energy savings achieved for your facility.
You receive 25% of the savings, fostering a mutually beneficial partnership.


Your questions, answered
Who is responsible for upgrading the lighting in an aircraft hangar?
The party responsible for upgrading lighting in an aircraft hangar can vary, but it depends entirely on the lease agreement. It could be that you, as the business owner, is responsible for the internal lamps and lighting, whereas the property owner is responsible for everything external.
No matter the agreement, the team at FES are here to help you navigate any hurdle in the upgrade process.
What happens if I want to move my business to another property or location?
That's no problem! Our experienced team are here to help facilitate the move, and there's no problem with you relocating your fixtures and fittings to the new location, no matter who the new property owner is.
So, how do I qualify for an upgrade?
Our team conducts energy audits for qualifying businesses with inefficient traditional lighting. If your lighting operates for 8+ hours a day and 260+ days per year, you'll likely be eligible.
Upon visiting your property and analyzing past energy bills, we'll create a customized installation plan and provide an energy savings forecast for your new LED lights. Experience the benefits of upgrading to energy-efficient lighting tailored to your business needs.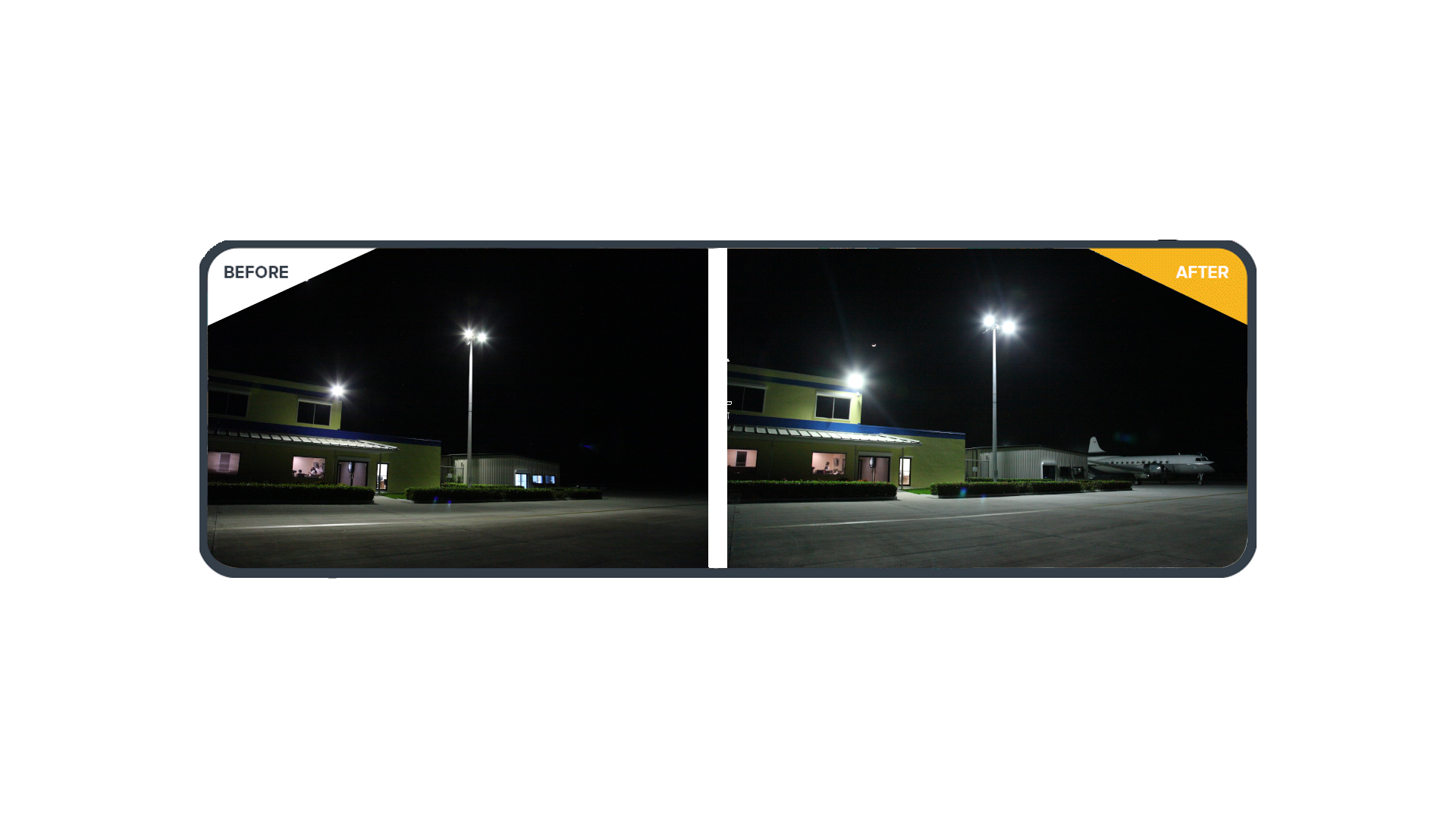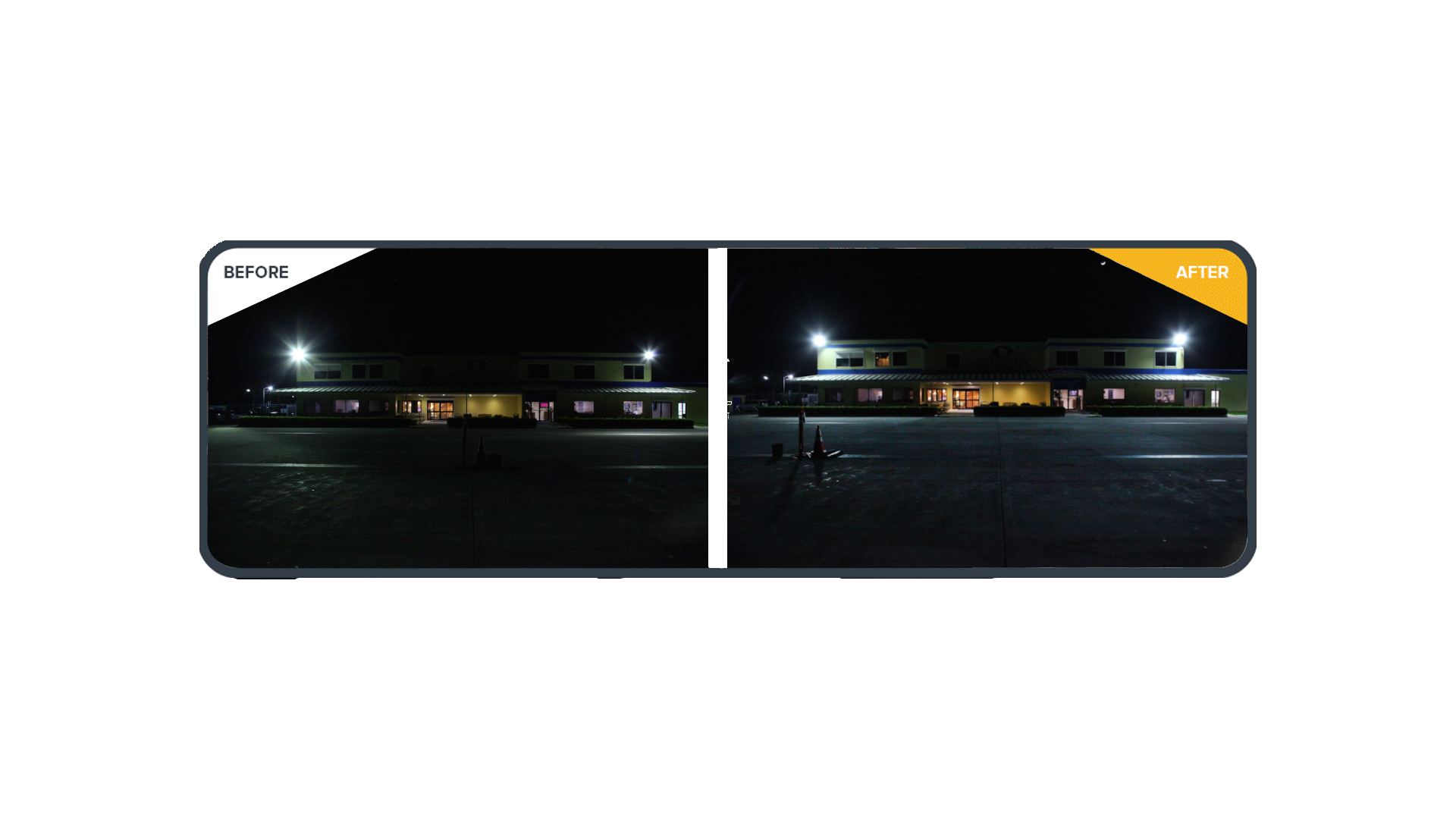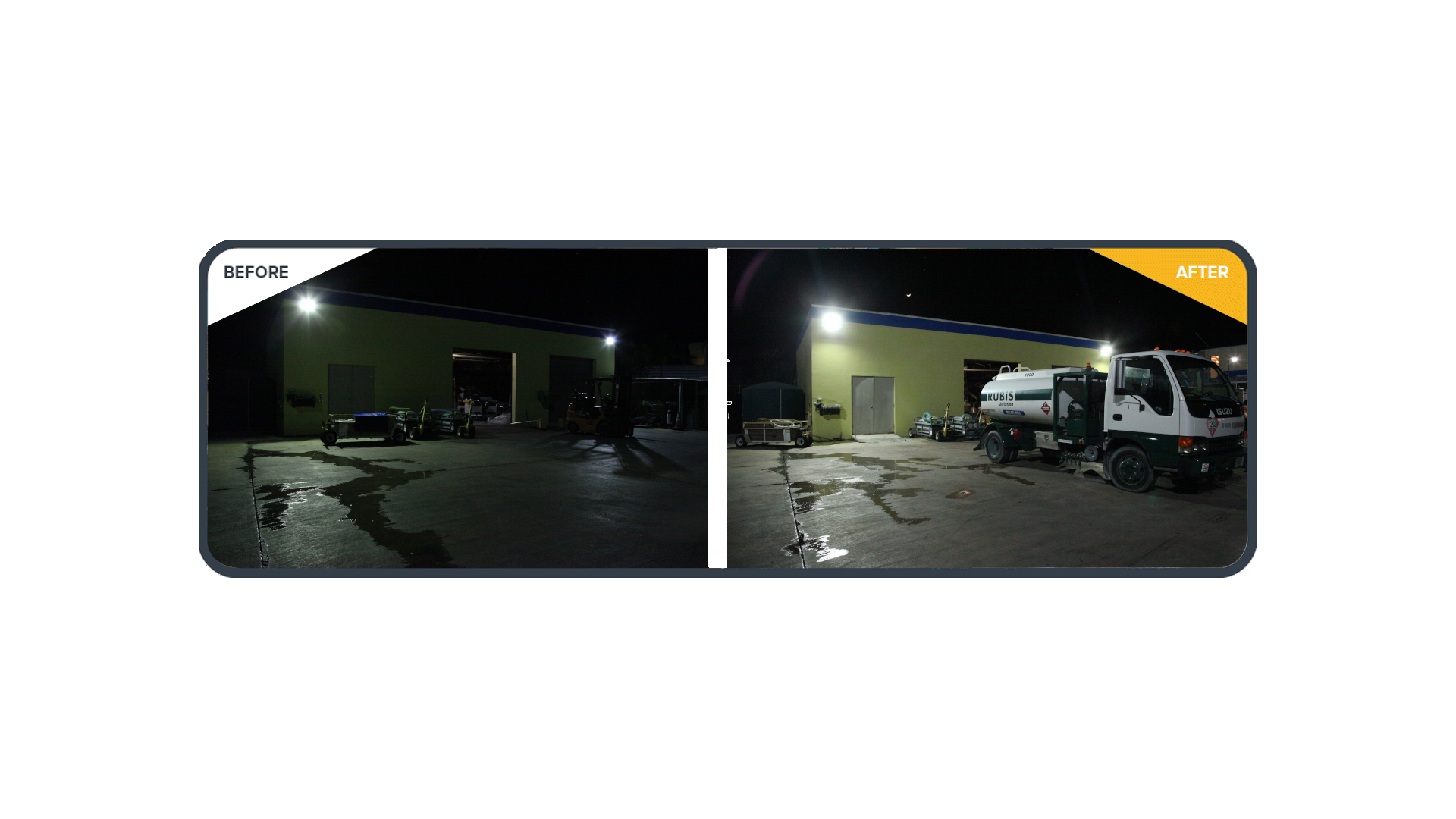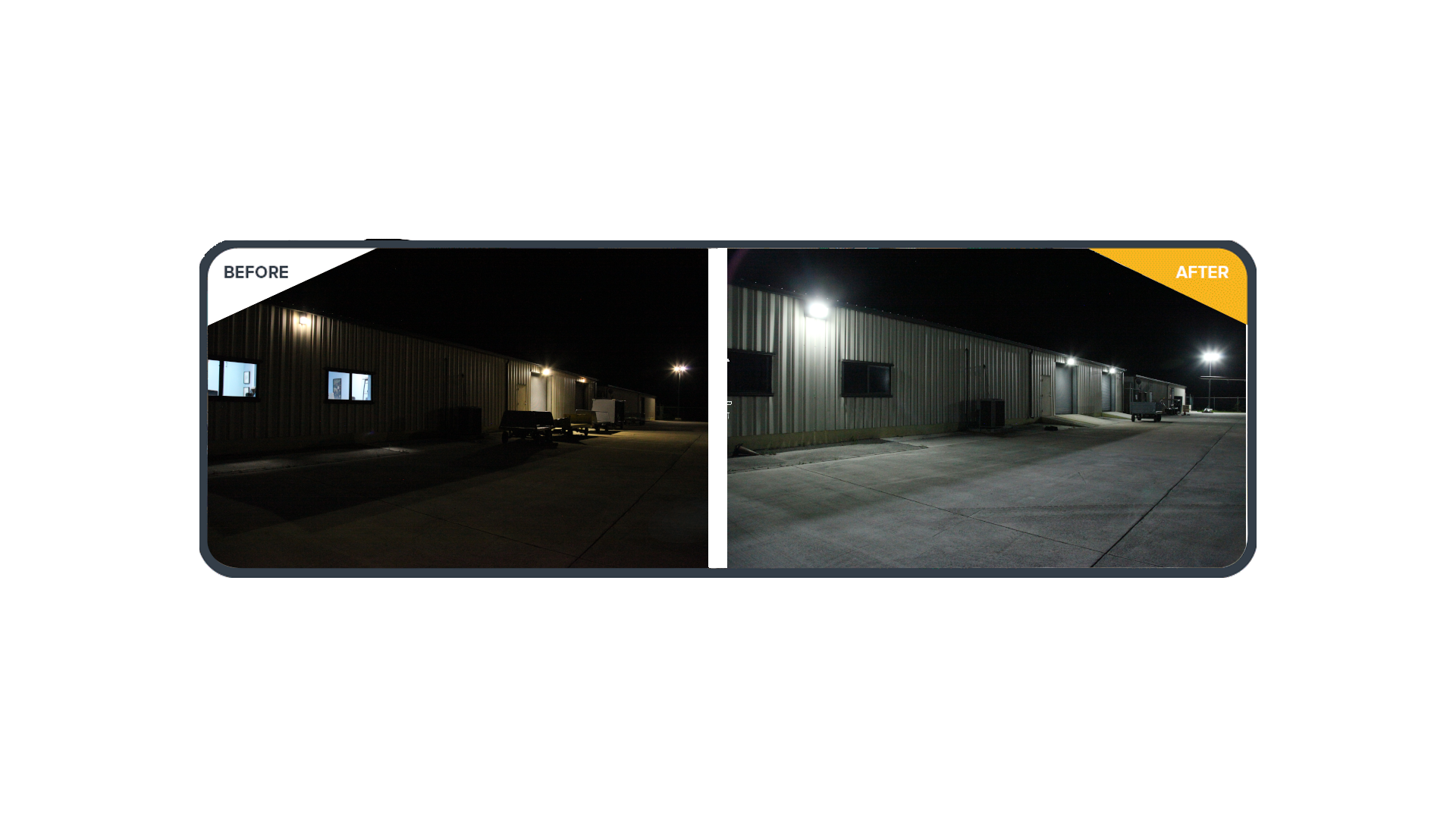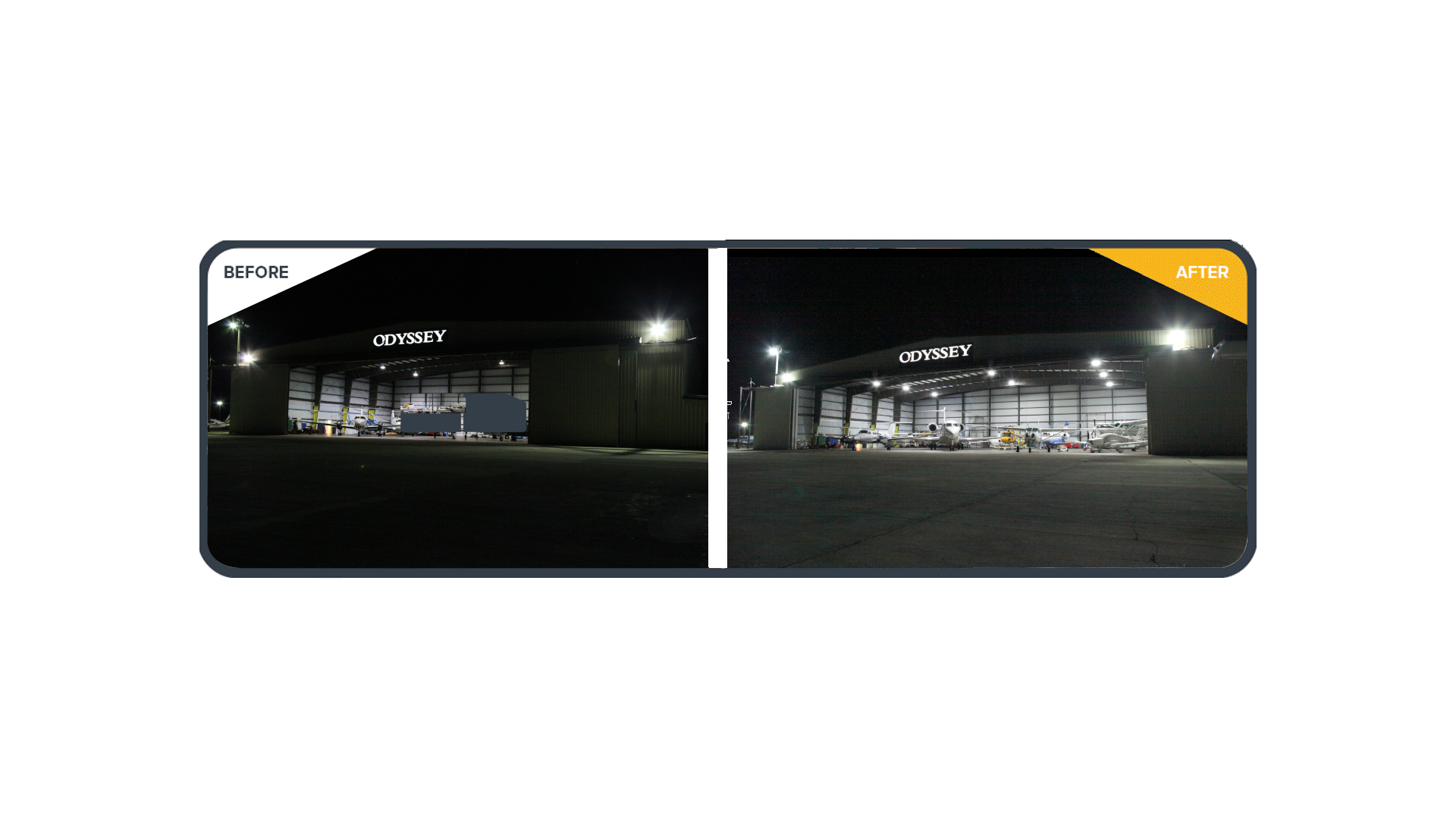 Talk to us about upgrading your LEDs!
Heard enough, already?

Discover how you can become one of our approved commercial real estate partners today! Reach out to us and unlock the potential of an energy-efficient lighting system, reaping substantial savings. We can't wait to welcome you to the realm of enhanced efficiency and brilliant illumination.