Residential LED Lighting by the Numbers
Keeping the lights on is a must for any property manager. Upkeep and maintenance can be expensive and time-consuming, but the safety of your tenants and patrons is non-negotiable.
The average residential community runs:
Eliminate Residential LED Lighting Maintenance with FES
Lighting upkeep is an unpredictable figure that can vary month to month. Future Energy Solutions removes this barrier, alleviating the burden of lighting parts and labor.
How does FES decrease my maintenance costs?
When you partner with FES, we guarantee to cover all parts and labor of our lighting systems for up to 15 years. That means that any time you have an issue or need a light replacement, we will hire and pay a contractor to fix it. Any time, every time.
What kind of residential communities can work with FES?
A residential community includes everything from a multi-home apartment complex, to country clubs, condominiums, and entire living communities. For example, you might own or operate a 55+ residential complex that features dining and shopping, fitness centers, spas, and even a golf course.
Does better lighting increase safety?
Absolutely. Bright exterior lighting complements any security system in public spaces. This helps to reduce owner liability and increase resident safety.
Proven Results for
Property Managers
Upgrading your property's lighting system to LEDs enacts instant savings.
Residential property managers that partner with FES see an average of:
$1,794 yearly maintenance savings
$12,391 yearly energy cost savings
106,452 total kWh savings
$14,185 total yearly savings by partnering with FES
Divert your savings to improve your properties, or invest in new assets. What will you do for your residents, tenants, or property with your extra cash?
The Many Benefits of LED
LED lighting technology will soon replace all traditional systems. Why wait? Upgrade now and you will:
Improve lighting efficiency for your property
Increase safety for your buildings and tenants
Lower kilowatt consumption
Eliminate unpredictable maintenance costs
Provide a better working environment for your staff
Instant Upgrades for
Zero CapEx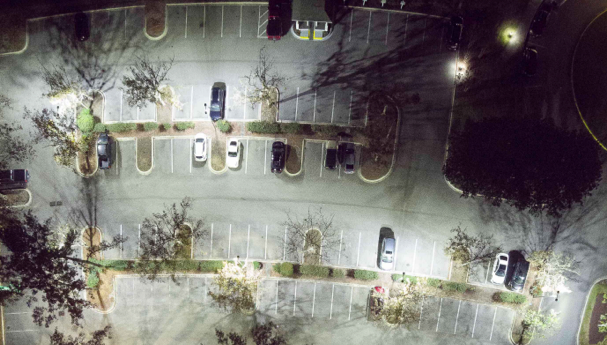 FES believes that lighting efficiency shouldn't be a luxury. That's why we've made the upgrade to commercial LED lighting as easy as possible.
What if we told you that lighting as a service with FES is a no-investment scenario offering a more efficient lighting system at zero upfront cost?
We send the lights directly to your building, and we hire and pay a local contractor to install them.
On top of that - we'll pay the contractor for 15 years to ensure the lights are in optimal condition at no charge to you!
Out of the total energy savings that we can achieve for your facility, we share the benefits.
You receive 25% and we receive 75% of the energy savings.
In addition to the abundance of financial benefits, upgrading to LED lighting makes a huge environmental impact. By actively reducing your carbon footprint, you are taking big steps towards operating a green energy community.









Not only do we own our products, but we own the entire process. From installation to maintenance, FES ensures a seamless transition and long-term relationship with our valued partners.
How to Get In Touch
Are you ready to learn how you can get approved to become one of our premier residential partners? Reach out to discover how we can help you get the most out of your lighting system and cash in on big savings. We can't wait to see you in LED.